Here at Knowmad Adventures, a company dedicated to creating custom travel experiences in South America, one of our greatest joys is hearing stories and seeing photos from our travelers upon their return. Although breathtaking on their own, what makes a photo of Machu Picchu, Torres del Paine or any of the spectacular sight in South America unforgettable is the unique journey each traveler takes to get there. Whether it be a bucket list goal that you've finally realized, a trip to celebrate a special occasion, or an intentional way to be with family and friends – each adventure has its own unique story.
This year, our goal for the Knowmad Adventures Annual South America Photo Contest was to showcase the best images of 2018 alongside the stories that made each moment meaningful.
Keep reading to find out the official photo contest results! See our top three picks for Adventure, Cityscape, Culture, Fauna, Flora, Landscape/Scenery, Portrait, and — an added bonus category — Gastronomy! Scroll to the bottom to find out who won the Knowmad Adventures Grand Prize — a 3 day / 2 night stay at the Reserva Amazonica Jungle Lodge (valued at $545). 
Adventure
First Place
Melissa and Shannon, a mother / daughter duo, sent in their submissions separately and both made note of the same unforgettable moment:
"The picture of our third campsite felt like a surreal city above the clouds! It was the end of the longest, most tiring day of our trip and arriving at such a striking location really felt like an amazing moment of accomplishment. It was truly one of most breathtaking moments of our trip. We continued to climb above camp on the advice of our awesome guide Harry. Even though we were exhausted, we knew Harry well enough by then to listen when he made a recommendation! We were not disappointed! Watching sunsets is a long standing tradition in our family. To see such a striking sunset from the top of the Andes after such a grueling day was a wonderful moment of reflection." – Melissa, Haymarket, VA | Custom Mother-Daughter Peru Trip 
"The 4 day journey was the most breathtakingly beautiful and empowering trip of my life. Each day offered new challenges and new rewards for overcoming those challenges. I'm sure I could've submitted over 100 photos because every view was more incredible than the last. There is one photo that stands out for me in my memory above all else. The picture of me at the top of the mountain was taken at the end of the third day. We had been hiking for roughly 12 hours over two mountain peaks. We were exhausted. When we finally got to our campsite all we wanted to do was sit in our tent and not move. But, our incredible guide Harry insisted that we venture just a little bit above our campsite to see what he promised to be an incredible view. Only 5 of us built up the energy to make the small rock scramble. And I am overjoyed that I did because the views at the very top of that mountain are something that I will never forget. We have a tradition in our family to always gather and watch the sunset whenever we go to a new place. And on that day I got to stand above the clouds, looking down on the mountain where Machu Picchu sits, and watch the sunset with my mother. And for that I am forever thankful. Thank you for the trip of a lifetime." – Shannon, Haymarket, VA | Custom Mother-Daughter Peru Trip 
First Place
An Explora guide gets backlit by the dusty afternoon sun on a horseback tour through the Moon Valley area of the Atacama desert.
– Nick, Keywest, FL | Custom Chile & Bolivia Trip 
Second Place
Rick and Carol loved Chile and Argentina so much the first time that they decided to make the trip again. The pair got off-the-beaten path in Salta, explored the Germanic town of Bariloche and hiked their way through the Atacama Desert (pictured above).
– Rick & Carol, Wilton, CT | Custom Chile & Argentina Trip 
Third Place
The sheer size of the snow-capped Andes was astonishing since we were at 12,000 feet during our mountain bike ride above Maras. The woman walking provided in front of the mountain backdrop was stunning.
– Jay, Minneapolis, MN | Custom Peru Trip 
Culture
First Place
A typical day on the water captured by Daniel on his most recent Knowmad trip to Ecuador.
– Daniel, Marietta, GA | Custom Ecuador Trip 
Second Place
"In the Chilean Archipelago, near Chiloe Island: The old and crooked graveyards in the islands of the archipelago are welcoming spots, where the living can have a cup of tea and commune with their recently deceased relatives, in tiny memorial huts."
– Brenda, Bethesda, MD | Custom Chile Trip 
Third Place
"Our car halted on the ride to Estancia Lazo as the herd and dogs pounded past in a mad rush, the gaucho quick behind. The whole experience lasted only a few seconds, but I can still feel the energy and excitement of the dogs, the moment, and the horse literally surrounded our car."
– Alison & Walker, Brooklyn, NY | Custom Chile & Argentina Trip
Honorable Mention
"The Amaru people located in the Amaru village in Peru."
– Lourdes, Long Beach, CA | Custom Peru Trip 
Landscape
First Place
"4AM wakeup call to view the Milky Way in the Atacama Desert, one of the best places on earth for stargazing."
– Nick, Vancouver, BC | Custom Chile Honeymoon Trip
Second Place
It was hard for me to choose just one landscape shot from Brian's submissions, but this double rainbow over Los Cuernos captures such a unique moment!
– Brian, Lewisville, TX | Custom Family Patagonia & Easter Island Trip 
Third Place
"The itinerary was amazing!  I'm so glad that we had 3 tickets to go into Machu Picchu.  I had wanted to see it since I found it in a book as a little kid.  Having that extra time up there was magical.  In particular, we loved sitting at the end of the day, when the crowds thinned out, overlooking the site. "
– Sherry, Long Beach, CA | Custom Peru Trip 
Honorable Mention
"Moonrise over the Anahi"
– Jon, San Rafeal, CA | Custom Galapagos Charter Trip 
Cityscape
First Place
Daniel captured this photo in Quito before he, his wife, and friends went on to explore the Galapagos Islands.
– Daniel, Marietta, GA | Custom Ecuador Trip 
Second Place
"As part of our tour in Santiago, our driver took up to a lookout point where we could see the contrast of the skyline of the city and the mountains in the background. When you explore the city with the parks and great restaurants, you never imagine how close you are to the mountains and their presence over the city."
– Abigail, Charlotte, NC | Custom Chile Trip 
Third Place
"A colorful building in the Bellavista neighborhood of Santiago."
– Paul, Chicago, IL | Custom Chile Trip 
Portrait
First Place
An incredible perspective of Nick and Jessica on the world's largest salt flat in Boliva.
– Nick, Keywest, FL | Custom Chile & Bolivia Trip 
First Place
"We feel this photo totally captures our Knowmad trip – endless adventure, amazing scenery and a lot of smiles from the travelers. We were so impressed with the magnitude of El Perito Moreno, and it was such a unique experience being able to walk on top of it and experience a glacier from a different perspective."
– Lucy & Matt, New York | Custom Argentina, Brazil & Chile Honeymoon 
Second Place
"Greg Leveto and Jennie Henderson during an Atacama desert adventure."
– Greg & Jennie, New York, NY | Custom Chile Trip
Third Place
After spending time in the Amazon and the Sacred Valley this family of four hiked the Inca Trail Express to Machu Picchu.
– Dan, Paynesville, MN | Custom Peru Family Trip 
Flora
First PLace
"The palm trees photo was taken at Anakena. The palm trees, the Moai on the Ahu, and the beach make for one of my FAVORITE photos from the trip."
– Lisa, Houston, TX | Custom Chile & Easter Island Trip 
Second Place
Kathy and Troy spent time at the remote Patagonia adventure lodge, Aguas Arriba, before heading to Argentine wine country.
– Kathleen, Chaska, MN | Custom Argentina Trip 
Third Place
Carol and Mike's trip combined an immersive cloud forest experience, a Galapagos expedition, and time at a 17th-century Ecuadorian hacienda.
– Carol, Minneapolis, MN | Custom Ecuador Trip
Fauna
First Place
"We could have used an afternoon nap like these chicks after a gorgeous hike through the French Valley in Torres del Paine."
– Nick, Vancouver, BC | Custom Chile Honeymoon Trip
Second Place
"On our last day in Patagonia, we visited the Nibepo Aike Estancia.  As part of our day there we watched as the gauchos let the sheep of of their pens to graze in the meadows.  I captured this littler guy in the middle of the frenzy."
– Sally, San Fransisco, CA | Custom Family Trip to Argentina 
Third Place
"This picture was taken right after walking on the Perito Moreno Glacier in El Calafate, Argentina. We sat down to eat lunch with a beautiful view of the glacier, and the sun finally peeked out for a short moment. This is one of my favorite photos of the trip because it shows an austere environment that is nevertheless abundant with wildlife."
– Victoria, Arlington, VA | Custom Mendoza & Southern Patagonia Trip
Honorable Mention
An incredible shot of a squirrel monkey captured in Ecuador.
– Diana, Braintree, MA | Custom Ecuador Trip 
Gastronomy
First Place
"A close up of Lucas Mallman's cast iron skillet grill. This was hands down the best meal I had while in Argentina and really embodied the Argentinian spirit of sharing."
– Sarah, San Fransisco, CA | Custom Family Trip to Argentina  
Second Place
On an incredible 15-day trip to Argentina, Mike and Marie experienced amazing vineyards, cultural experiences, and one-of-a-kind activities.
– Mike, Lake Geneva, WI | Custom Argentina Trip 
Third Place
A snapshot of a Pachamanca, a traditional Incan meal, on the shores of Lake Piuray in Peru.
– Minnesota Landscape Arboretum | Custom Peru Trip 
Grand Prize Winner
"What luck that our guide at the Awasi hotel was also the resident puma tracker; we had dreamed of seeing pumas in Patagonia. Everywhere we hiked, he quietly lifted binoculars to search, and on this morning, we left early, and found a female and her two cubs (cubs above) walking along a small lake at the edge of Torres del Paine National Park."
– Walker, Brooklyn, NY | Custom Chile & Argentina Trip
This group of four – Jan, Walker Sr., Walker Jr., and Alison – visited both iconic sights and little-known hidden gems in Argentina and Chile on an incredible 17-day adventure. Every step of the way Walker captured extraordinary photos that subsequently left our team awestruck. Not only did they send us a handful of incredible shots, but Alison and Walker shared even more photos and thoughtful anecdotes about their trip on their blog, For Instants. Congratulations on your Grand Prize Win, Walker!
From stories that struck an emotional chord to countless breathtaking photos, I was beyond impressed with the results of the 2018 Knowmad Adventures Annual Travel Photography Contest! Congrats and thank you to all of our winners and to everyone who sent in photos!
Are you interested in a South American adventure of your own? We're regional experts here at Knowmad Adventures and pride ourselves in building custom trips that are a perfect fit for our travelers. If you're interested in crafting an adventure combining several regions in South America, don't hesitate to reach out to our Trip Specialists at 612-315-2894 or [email protected] to begin planning your trip today!
Nos Vemos, Lisa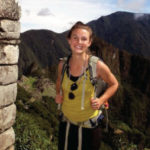 Lisa is the Media Manager at Knowmad Adventures, a company dedicated to creating unique, private and custom trips in South America. She studied abroad in Buenos Aires, Argentina in 2012 and is continually planning her next adventure. Read Lisa's biography and more about the Knowmad team.