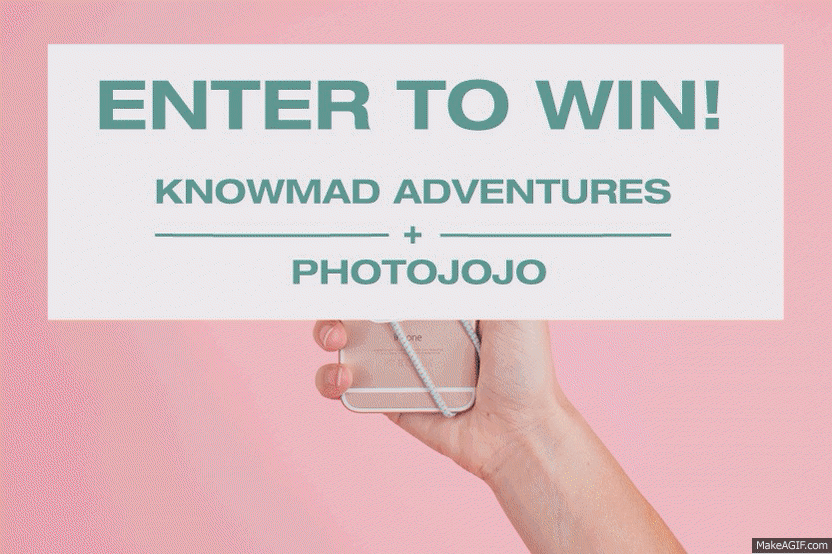 A photo can take an ordinary moment and make it an extraordinary piece of your personal story. It's not that undocumented memories are any less important, but life has a way of moving from one event to another without pausing to stop, therefore just the action of standing still and taking a photo reminds us to appreciate our experiences no matter how simple they may be.
Knowmad Adventurers Tara and Renee just returned from a trip to Ecuador where they were inundated with new experiences, smells, tastes, people and places. They found that one of the best ways to take it all in and reflect upon their adventure afterwards was to simply take photos on their iPhone. The photo quality and ability to micro focus could have been a potential problem with that method, but fortunately the two brought a Photojojo Iris 3 Lens Set with them, which allowed them to easily switch between three different lenses and take better photos.
This photo of Quito, taken with the Photojojo fisheye lense from the rooftop terrace of Casa Gongotena, evokes such powerful memories for me. Ecuador was actually the first country I ever traveled to in South America, now over ten years ago. The summer after graduating from college my friend and I took a couple months before entering the "real world" to backpack (or travel with just a backpack for luggage, staying in hostels and using public transportation) around Ecuador and Peru. The trip was transformational and spurred me to make my real world all about travel, later founding Knowmad Adventures with my husband to help enable other to have such life-changing journeys as well.    
Tara Harvey, Knowmad Adventures Co-Founder & Operations Specialist
A PhotoJojo Giveaway: How To Win AN IRIS 3 LENS SET
1) Like the Knowmad Adventures Facebook Page: https://www.facebook.com/knowmad.adventures.travel
2) Comment a friend's name in the comment box of this post on Facebook:
https://www.facebook.com/knowmad.adventures.travel/posts/1179445618753542
By completing the steps above you will be entered to win a Photojojo Iris 3 Lens Set valued at $109. This set works well for skilled photographers and photography enthusiasts alike. And that's not all, you can also use the code "Knowmad20" to receive 20 dollars off your next purchase at Photojojo. Happy photographing!
Hasta Pronto, Knowmad Adventures 
Knowmad Adventures works closely with independent-minded travelers creating innovative trips to South America. Our specialists in Patagonia, Chile, Machu Picchu, Peru, Argentina, the Galapagos Islands, Ecuador and Antarctica are eager to collaborate and create a trip as unique and authentic as you are, and our experienced South American operations team guarantees you get an insider's perspective, superior values, and a flawlessly operated trip.